From village craft to UNESCO World Heritage List
To tell the story of Zanat we must go more than a century back in time, when Gano Nikšić, our great grandfather, stumbled upon what once was a primitive hand-carving technique that originated from a small village close to our hometown of Konjic. Gano learned the carving technique from pioneer woodcarver-entrepreneurs, who (thanks to visionary educational support of the Austro- Hungarian empire's regime that ruled Bosnia at the time) perfected the village technique beyond recognition. They collaborated with already established furniture producers in Sarajevo such as Buttazoni-Venturini, who exhibited hand-carved furniture pieces at International fairs and exhibitions in Milan and elsewhere. Konjic woodcarvers mastered the furniture making business and it didn't take long for their work to be shown to the world, and for the world to begin to appreciate it: they exhibited their work at some of the most significant exhibitions–at the "Hungarian Millennium" exhibition in Budapest in 1896, then at the Brussels International Exposition in 1897, followed by Vienna in 1898, and finally at the 1900 Exposition Universelle in Paris.
Gano passed his skills down to his sons Salih, Meho, Adem and Asim. Salih registered the first woodcarving workshop in the Nikšić family in 1919 and trained his younger brothers. Adem, my grandfather, took over the company in 1927, expanded it and built a reputable export business. Others soon followed his example, and between the two World Wars, 36 furniture workshops were opened in Konjic, producing hand-carved furniture and decorative objects in local hardwoods. With this legacy as our foundation, our family has been designing and building heirloom-quality hand-carved furniture for more than four generations.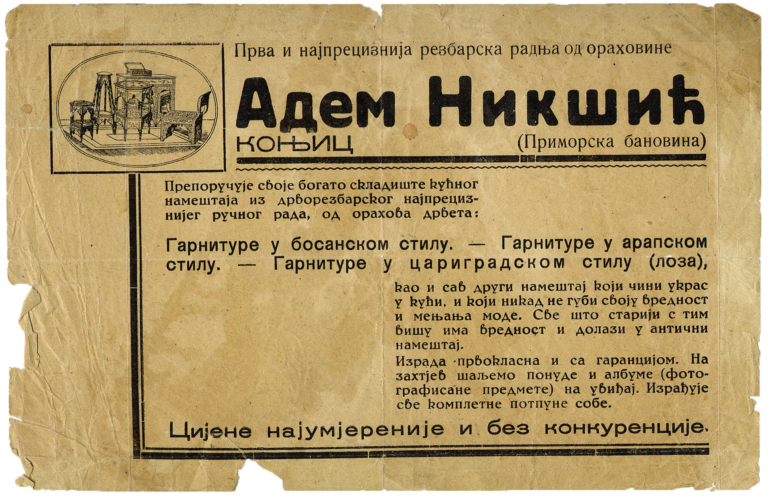 On December 6, 2017, the Konjic woodcarving technique perfected and preserved to a large extent by our family, was officially inscribed onto the UNESCO Intangible Cultural Heritage of Humanity list. The exceptional quality and uniqueness of traditional hand-carved furniture from Konjic has garnered international acclaim; pieces produced by our ancestors are kept in museums in Bosnia and throughout the former Yugoslavia, including the Ethnography Museum in Belgrade and the National Museum in Sarajevo. Several pieces we own are under state protection as part of Bosnia's national cultural heritage. The unique woodcarving and furniture style developed in Konjic de nes Bosnian traditional furniture and interior design.
Our company belongs to the category of European family-owned enterprises that through generations of uncompromising quality and innovation have become symbols of a city and its traditions. But the road to success was not without challenges. World War II and the subsequent advent of socialism in Yugoslavia forced our grandfather and virtually all the woodcarvers in Konjic to close their businesses. And although it was nearly impossible to run a private business during the early years of socialism, Adem's sons Mukerem and Besim reopened the workshop in 1950s and kept it alive. Then came the end of socialism and instead of greater freedom a horrible war broke out in Bosnia, halting production once more.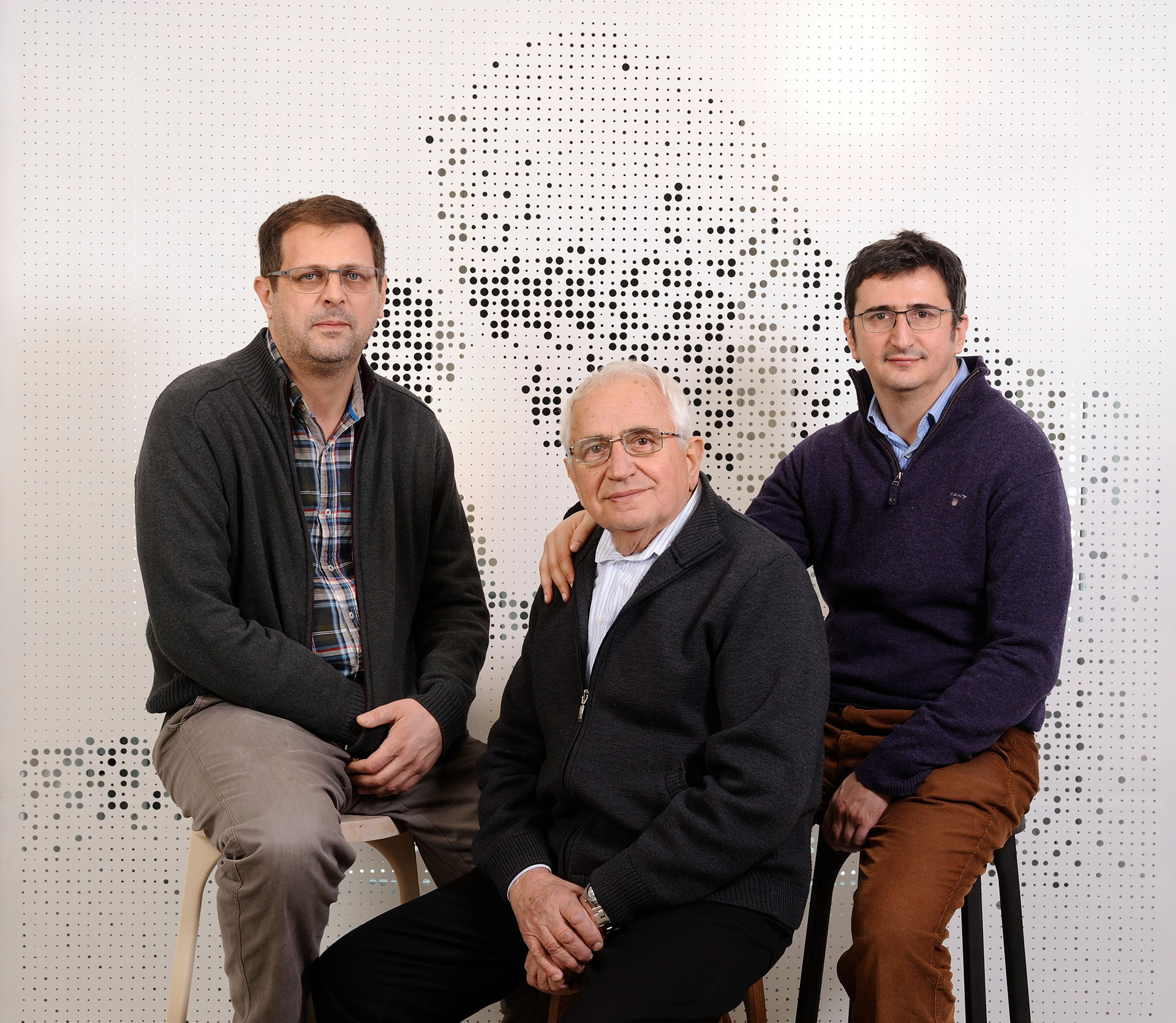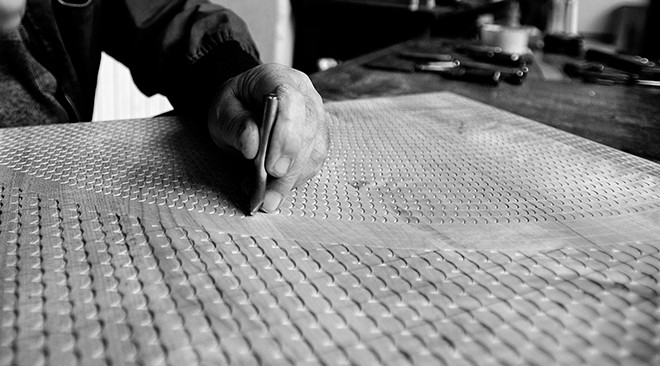 In 1995 my father Besim reopened the workshop under the name Rukotvorine and started growing the company with the help of my brother Adem. New investments were made and the business expanded quickly. Adem, as an architect, took over management of the company. I was a restless soul and I decided to leave Bosnia and the family business in a quest for knowledge. I educated myself at Stanford University and subsequently worked as a development economist in different countries, but I always kept abreast of developments in the family business. In 2016, I left the position of a Senior Economist with the World Bank and returned home to join my brother Adem in pursuit of a joint dream. We developed a new vision for the company, inspired by our appreciation for contemporary design and disillusionment with the increasing divide between contemporary design and craftsmanship. We took a new approach to furniture design and production: one that emphasizes craftsmanship and shows how traditional hand-carving techniques can enrich and open new possibilities for design while simultaneously contributing to sustainable socioeconomic development.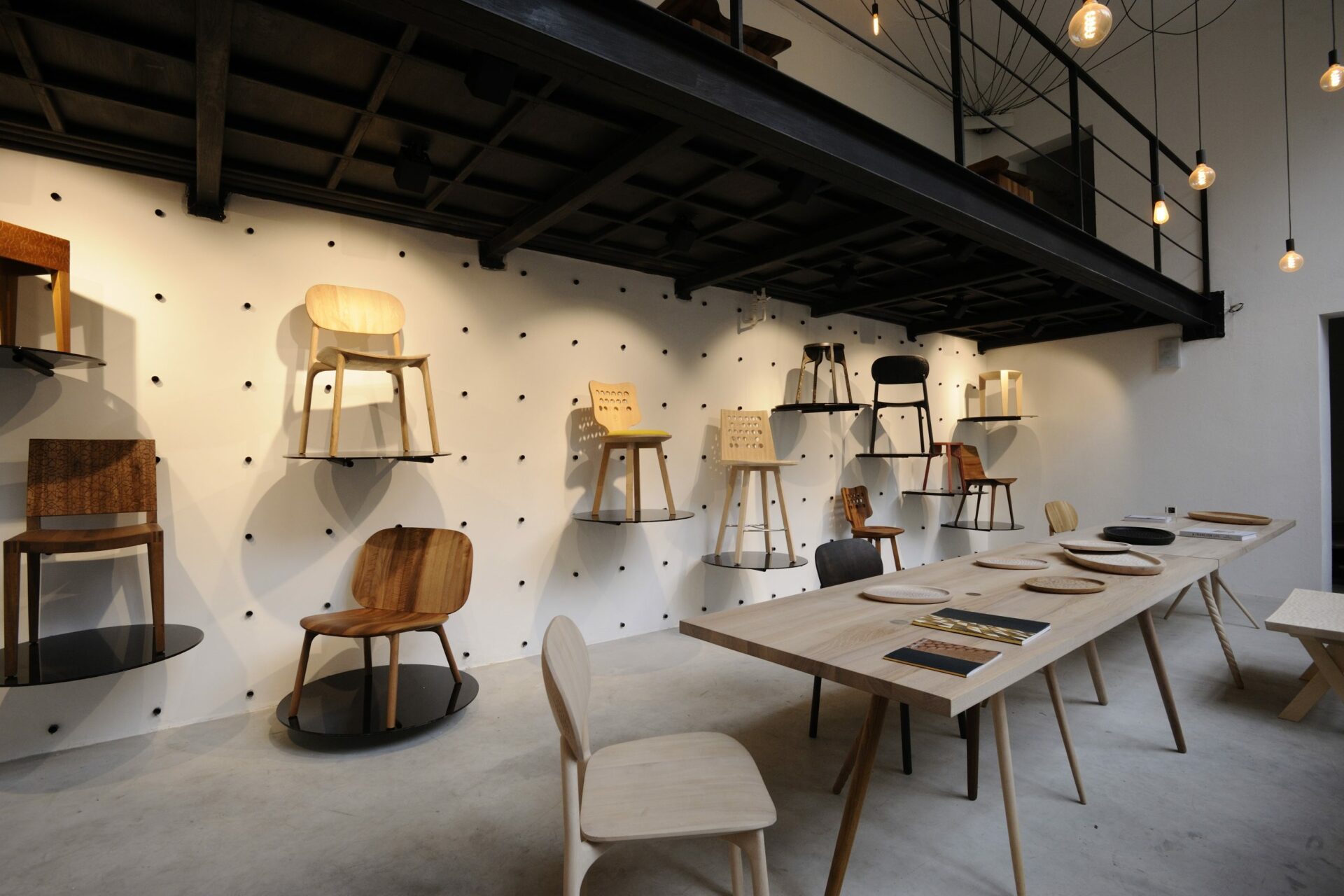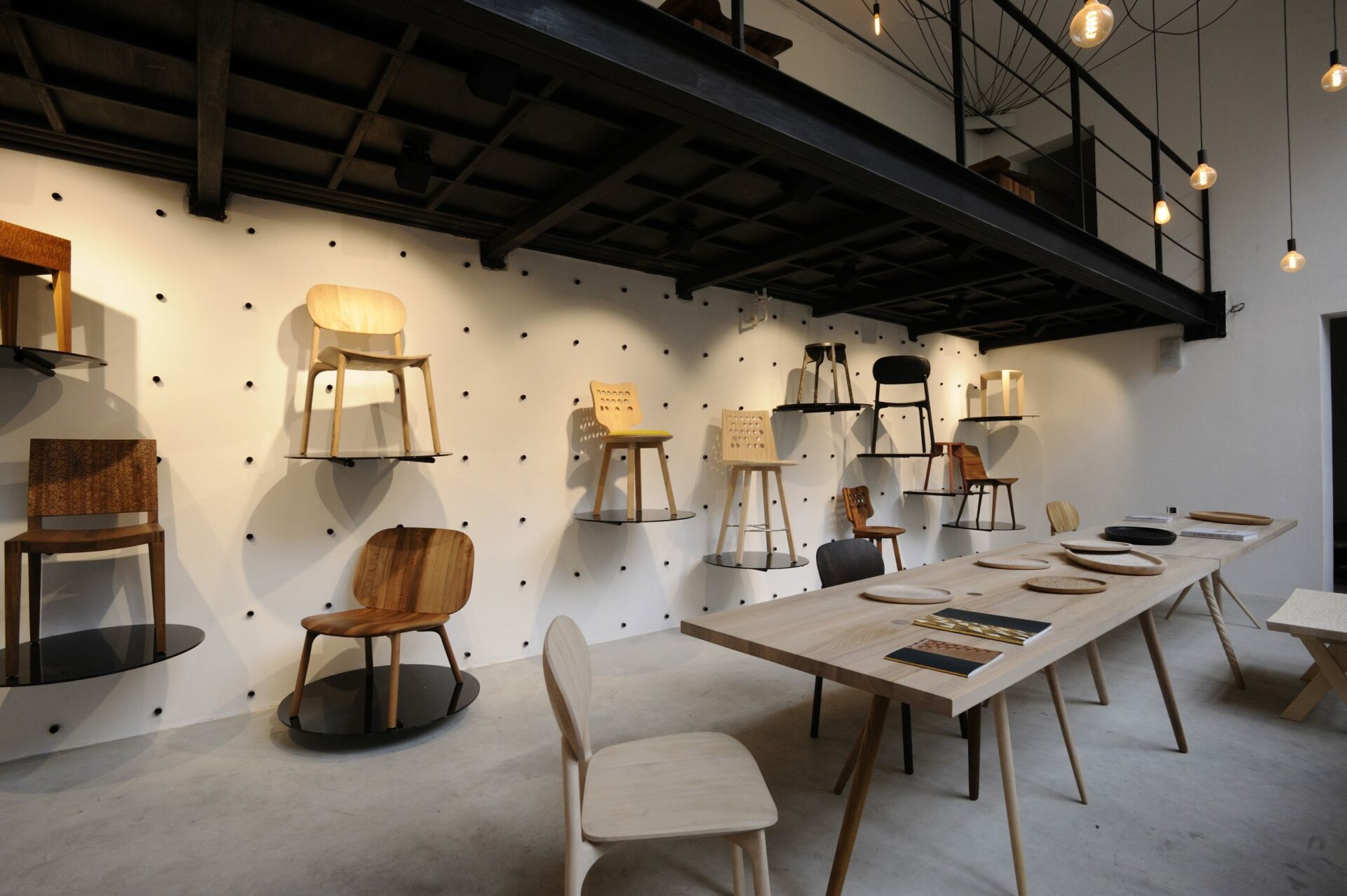 Our vision and passion were soon recognized internationally by people who are now part of the Zanat family, like Scandinavian designers Monica Förster, Harri Koskinen, and renown Swedish architect Gert Wingårdh who accepted an invitation to design for Zanat at the inception stage. Today Zanat is creating opportunities for the entire community, hiring and training young people. We are breathing a completely new life to this UNESCO listed hand-carving technique, preserving and promoting the craft that used to be close to extinction. While collaborating with spectacularly talented designers, we are continually developing and introducing new standards of sustainability and community outreach.
The furniture produced by our grandfather is still preserved as family treasure in some exceptional interiors throughout South Central Europe. Today, Zanat's furniture is finding favour globally in visionary design stores and in projects designed by leading interior designers and architects of our time.
While the designs and scale of our company have, and will continue to, evolve – our company values will not. We are committed to the satisfaction of our customers, preservation of our heritage and environment. We believe that our customers should feel secure that when selecting an object of outstanding quality from Zanat, they are not only improving their home: they are improving our world.
Yours,
Orhan Nikšić
Zanat CEO & Co-Founder